Mark Wolfe Design turns 20 years old.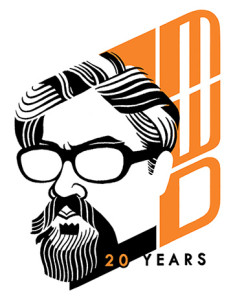 In 1994 when I started out by myself in my home on the West Side of Charleston, I never dreamed that I would endure as a sole proprietor as my grandfather Blaine Pauley and Glen Blackwell did before me.
At that time, desktop publishing was very young in the Kanawha Valley, and there were only a handful of us working from a small office downtown, or home.  My good friend, Mike Switzer and I recently had the opportunity to reminisce  about the "old days."  Mike pointed out to me, that in the early 1990's, there were only 5 people in the Kanawha Valley doing what is now considered very mainstream in the business world.
Over the years, I have served clients across the state of West Virginia and have reached into the international community with my marketing and creative design services.  Clients of Mark Wolfe Design have included:  East End Main Street, Charleston ReStore, The Grand Ol' Opry, International Coal Association, Legal Aid of West Virginia, Walker Machinery, and Buzz Food Service. As a marketing and design professional, it has been a dream come true to serve these organizations, boards and committees with my talents to support my community.
I am incredibly grateful for the clients and friends who have kept Mark Wolfe Design going strong for 20 years this month.  Never will I take for granted a clients' faith in my abilities to service their needs, while they continue to support me through referrals and repeat business opportunities.  Many clients have been with me from the beginning, allowing me to grow with their business, while together, we grew their business exponentially. It is incredibly exciting when I am given the opportunity to take a limited vision of what marketing and creative design can accomplish and profoundly work outside of those parameters.
I have watched the marketing and creative design industry change significantly over the past 20 years.  The agencies that were once dominant are getting smaller, as many new agencies and small proprietors have entered the scene.  The public has also become increasingly aware of the advantage of using local, smaller design shops for their marketing and social media most needs.
I have also been very blessed over the years to be surrounded by other creative professionals.  These friends support and inspire me.  One such friend is the great Glen Brogan, who I have admired for years, while watching him soar into fame. I am extremely honored that Glen created a custom image for the 20th Anniversary of Mark Wolfe Design!
I am proud to say, that as the marketing and creative design industry ebbs and flows, peaks and valleys, one thing remains constant and that is the professionalism, dedication and creativity you will get from Mark Wolfe Design.   I look forward to showing you what Mark Wolfe Design can and will do for your business well into the future.  I look forward to continuing in service to the Kanawha Valley and beyond with the creative services I can provide.  Here's to another 20 years of supporting YOU and your business!
Thank you, West Virginia!
Tweet